I've engaged in a healthy and active lifestyle for almost 10 years. In that period of time I've gone through many pairs of shoes from different brands. But when I tried out my first pair of Mizuno shoes (the Wave Inspire 6), something really clicked for me. They were so light and comfortable, yet provided the kind of stability my weak ankles needed. I didn't want to wear them out too quickly, so I only brought them out for big races (especially triathlons) where speed and lightness of foot was essential.
Well, now I can use Mizuno shoes to my heart's content!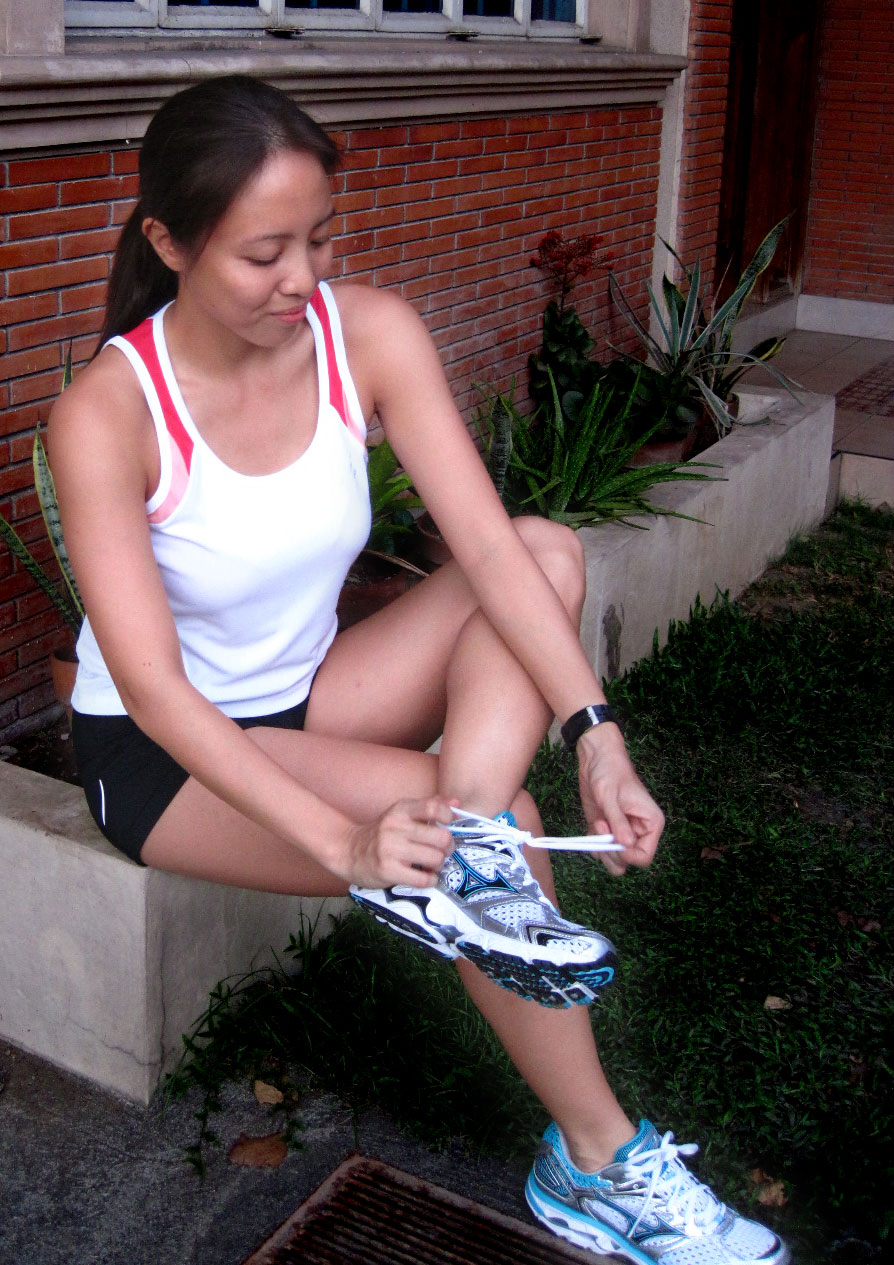 The apparel rocks, too!
Thanks to Timmy Sebastian, Jai Cortes, and Paolo Cagalingan of Mizuno (Master Sports Corporation) for inviting me to be a Mizuno sponsored athlete. I'm joining the likes of the Philippine Azkals, multisport coach Ige Lopez, and my dear friend Rovilson Fernandez.
I believe in what Mizuno stands for as a brand, and using their products will help me take my running and multisport game to the next level. Check out the Mizunofesto, their corporate philosophy:
How far can you go?
How high can you reach?
How long can you endure?
How much more can you push yourself before you accept your limitations?
Or believe you don't have any?
You have as much doubt as you have drive.
As much fear as you have confidence.
Yet you still get up every morning with the same objectives:
To pass the ones in front of you.
Eclipse the ones behind you.
Impress the one inside you.
Inside each of us is a better us trying to get out.
Trying to make the most of what we've got.
Trying to be more than we think we can be.
Our victories are personal.
Our devotion is perpetual.
And our potential is limitless.
Sport is our passion.
Technology is our partner.
And being the best isn't nearly as important as doing our best.
Every day you make promises to yourself.
Be tough, only tougher.
Be strong, only stronger.
Be yourself, only better.
And, above all, never waver.
Never quit.
Never Settle.
[ad 3]
Liked this post? Share it!