And now it's time for another contest! If you've been following my blog or Facebook page regularly you might have noticed I'm a member of a team called Endure Multisport. Yesterday, Endure launched its BlackBerry Love series of contests in partnership with Microwarehouse, RIM's licensed distributor of BlackBerry smartphones. In the weeks leading up to Valentine's Day, you can win cash either in the slogan contest or the photo contest. The campaign culminates with the awarding of a BlackBerry phone for the best video on Valentine's Day.
Contest #1: You Had Me at Hello — the BlackBerry Slogan Contest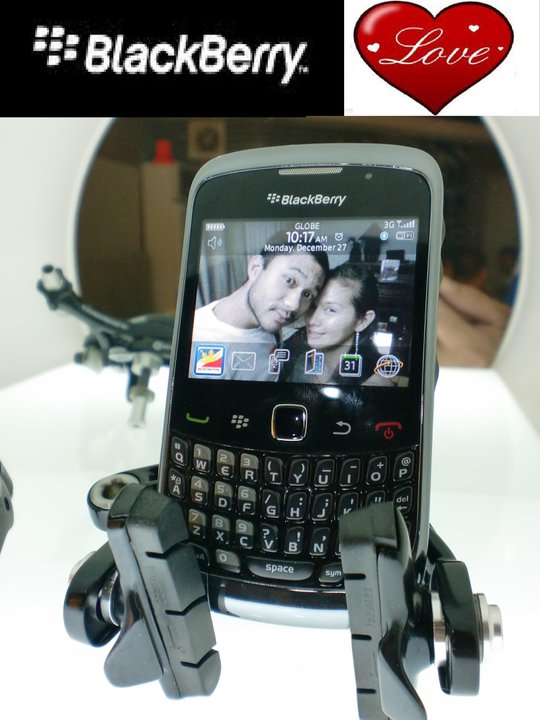 Mechanics:
Like the Endure's BlackBerry Love page.
Think of a clever or funny slogan that you think represents or reminds you of BlackBerry as a brand.
Post your Entry on the Wall of the BlackBerry Love Page. You may enter as many slogans as you want.
You may or may not accompany your slogan entry with a photo.
Encourage your friends to comment on or Like your slogan post.
The only judging criterion is that it is liked by the Team. One winner will be awarded the PHP 2,000 cash prize.
Members of Endure Multisport may post slogans but are not eligible for the prize.
Contest starts January 3 and ends January 10, 2011, so Like the BlackBerry love page and start submitting your entries now!
UPDATE: The BlackBerry Love slogan contest has been extended to January 15, 2011! You still have a chance to win PHP 2,000!
Liked this post? Share it!