After a race, there's no better reward than kicking back and devouring a favorite food. If you've been attending races at Bonifacio Global City for the past two weeks, you might have noticed Mercato Centrale, the weekend gourmet food market, happening right across Two Serendra. It's where I found my favorite sweet treat: Empire macarons! (Yes, with one "O".)
These are made lovingly by hand by my high school batchmate Georgia Rocha-Chu from scratch. After testing and tweaking several different recipes for macarons, she finally hit upon the perfect combination of crisp outer shell that transitions into soft chewiness, with fillings made from real chocolate, butter, and/or creme. No artificial or added flavoring here! Check out the Empire Macaron website for more details and luscious photos. 😛
Now, for the "giveaway" part of this post's title, I'm offering a chance for you to take home a dozen Empire macarons! What do you need to do?
Answer the question: What will you do with a dozen Empire macarons? Be as creative as you can be!
Your answer should be no more than 50 to 75 words long.
Post your comment below. The form will not allow you to post a comment without leaving a valid email address in the email field. Entries with no name and email address are disqualified.
Contest period is from December 4 (today!) to December 10 (Friday). One winner will be chosen based on the best and most creative answer.
The winner will be emailed a claim form which they can use to redeem a dozen Empire macarons from the Empire booth at Mercato Centrale.
So, what would you do with a dozen Empire macarons?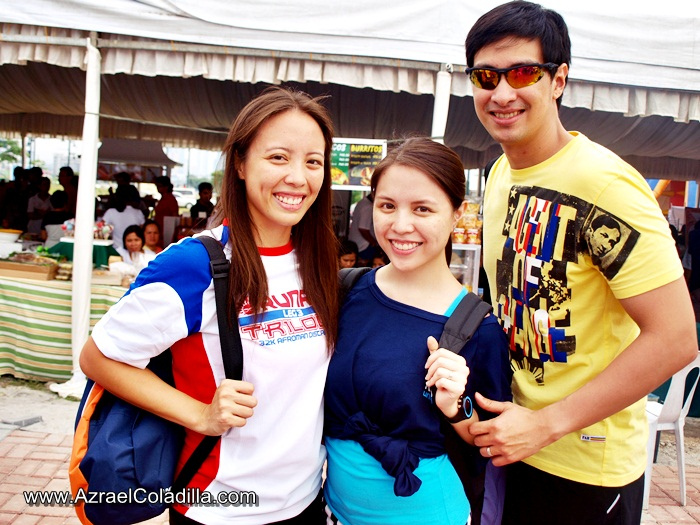 At Mercato Centrale after Unilab 2 (photo by Az Coladilla)
UPDATE: The winners have been chosen!
Liked this post? Share it!