Back when I had just started this blog, my friend Vince Golangco of When In Manila asked if I were interested to do a group photo shoot with some other top and up-and-coming bloggers in Manila. On the roster were Hannah Villasis (personal and travel), Kring Elenzano (humor and entertainment), Ken Tan (business), and Nina Terol-Zialcita (activism), aside from Vince himself as well. I agreed to be the sporty blogger among them; as it was, I was the midget among these blogging giants.
Eight months later and after a wonderful HerWord.com article written about us by Ana Santos, I finally have some pictures to show off!
photography by Philip Laurell
hair & make-up by Jac Go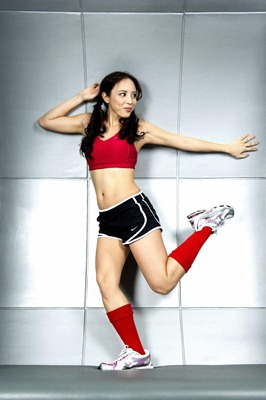 This was practically the same outfit I wore to the Century Tuna Superbods Run the week after the shoot (minus the high socks and curled hair). Check out my fellow bloggers' photos and profiles as well!
Liked this post? Share it!