Before I ran the Milo marathon I was already looking forward to my next shoe purchase. I had plans to get myself a pair of Vibram FiveFingers and maybe join the barefoot running revolution… But my purchase of the Asics Gel GT2150 has moved those plans to the future.
It was high time for another pair of running shoes, since my New Balance 1225's were already halfway through their estimated lifespan. My Nike Span 6's, although they look practically brand-new, aren't really suitable for anything than porma anymore, since my feet always ache in them even after very short runs.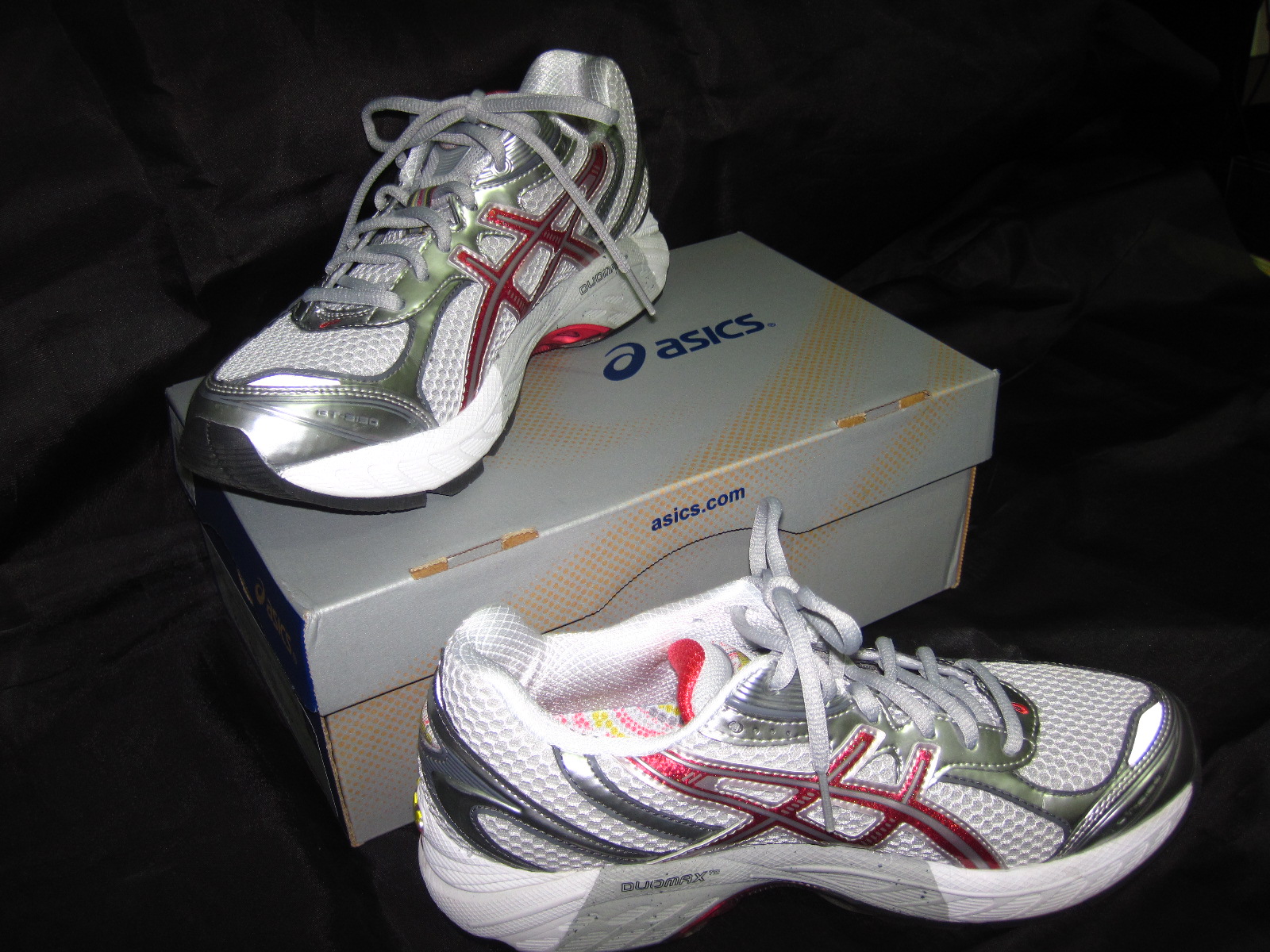 Asics Gel GT2150
Although it isn't as well-known or as promoted as the Kayano (which the Asics salesmen push on me every time I so much as approach their store racks), the GT2150 offers stability for my collapsing right ankle, gel cushioning, and the same durability that Asics loyalists swear by (hindi madaling mapudpod). It's lighter than the Kayano as well, but not quite as light as my NB's, which I didn't notice until I held the shoes side-by-side.
These Asics also had an unintended, but not unwelcome, side effect: they changed the way my feet strike the ground. I'm a heel-striker in my NB's, but in my Asics it just feels more comfortable and more plush to land using the midfoot/forefoot area of the sole. It probably helps that its sole is generally one thickness from toe to heel instead of being built up and heavier in the heel. Landing this way helps me avoid stressing out my plantar tendons, which heel-striking tends to do. Goodbye, plantar fasciitis!
Of course, this adjustment in running technique hasn't come easy; I can no longer overstride and land on my heel, so my stride length has been shortened and I now have to work on improving my stride rate to maintain speed. Also, my forefoot area isn't used to taking this kind of impact, so I've experienced blisters on the side of my ball of foot. Hopefully the calluses build up soon so I can run more comfortably in my Asics.
Gotta love their insoles, though: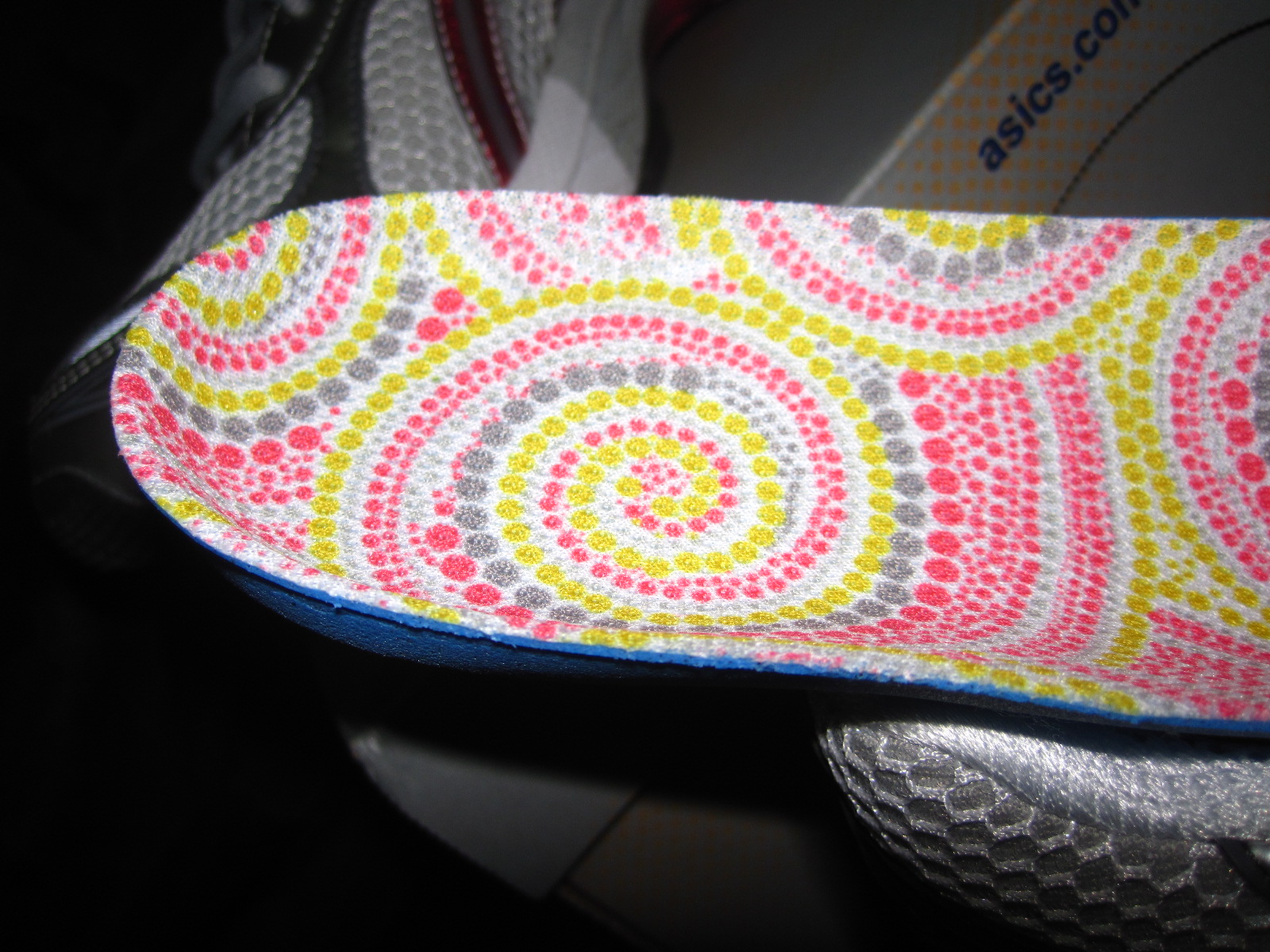 Kikay insoles!