As someone who does most of her work in athletic trainers (I teach dance aerobics), I like to extend their life as long as I can. So my running shoes are strictly for running, and my gym shoes are strictly for the gym. I never wear them except for their intended use. I asked a question on my Facebook page: "Which shoes do you use at the gym? Do you still use your running shoes?" Most people who responded have a specific shoe for the gym, or use running shoes that are no longer fit for the road.
Adidas launched a new shoe called the Fluid Trainer in three store events simultaneously in Trinoma, Greenbelt, and Rockwell last Saturday, and their PR team at GreenBulb gave me a pair to test in the week prior to the launch.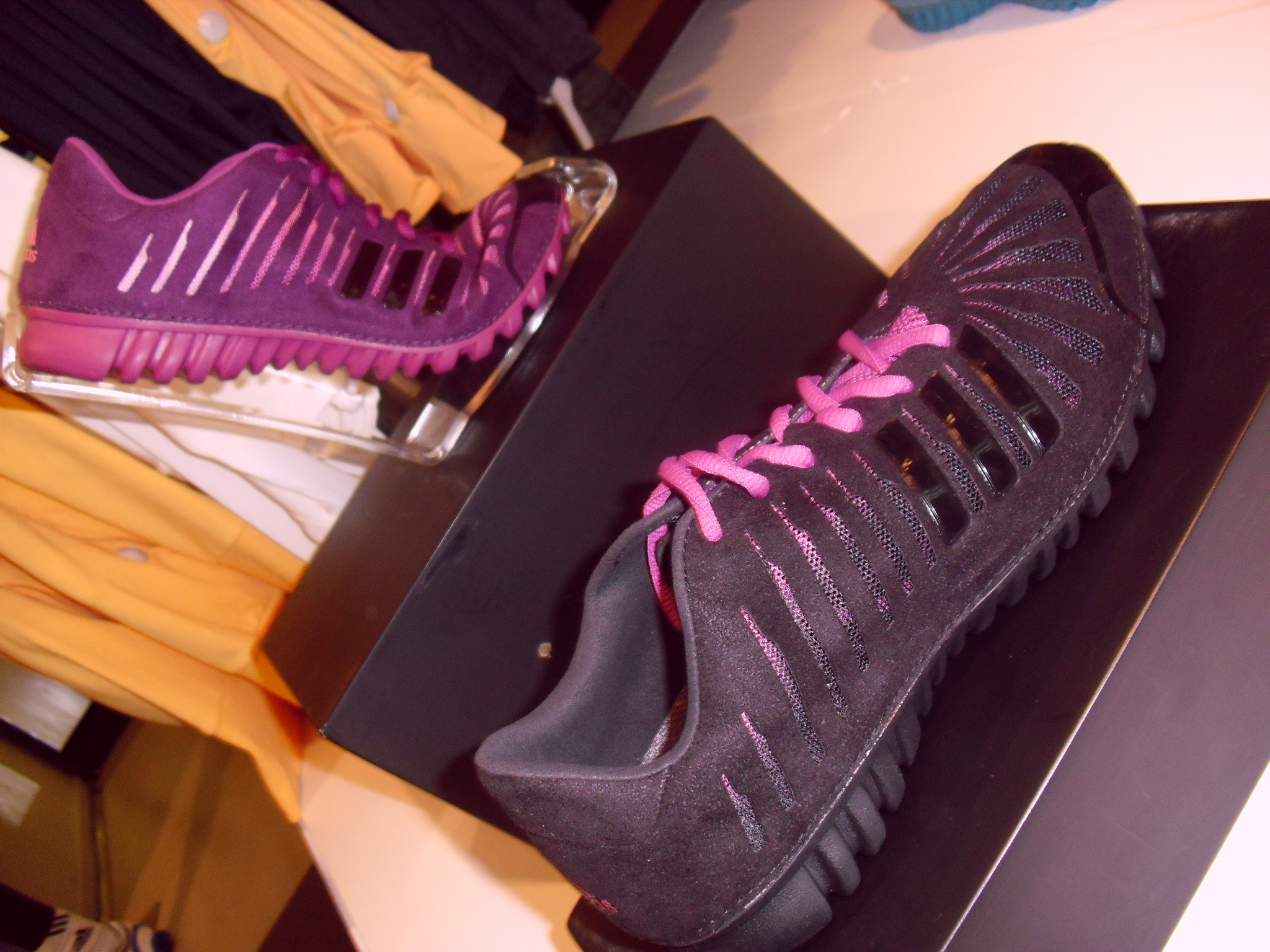 Of course I had to choose pink.
Out of the box I noticed how thin the upper materials were, with large swathes of mesh. The sole was ultra-flexible and had deep grooves to allow the shoe to bend with my foot. There was even a pivot point under the ball of the foot, which is perfect for dancing and making turns on a dime.
When I put them on my feet and started moving in them, I realized just how light they were. It was a bit jarring at first, since I prefer a little heft in my shoes, and am used to more structure to keep my feet from flopping all over the place. Once I got over that, I realized I could be more agile and nimble and could worry less about tripping over my own feet, and think more about just nailing the steps. The sole is wonderfully grippy, so slippery floors no longer pose a challenge.
The Fluid Trainer is also great for short warm-up runs on a treadmill before hitting the weights rack, and for attending other aerobic classes, such as step, hi-lo, or cardio boxing. If you like, you might even try using them for wall-climbing, since they flex so well with your feet. Perfect for days when you're not running for fitness. The non-marking soles look a bit soft for the outdoors, so if you don't want them to get chewed up too quickly it might be best just to use them indoors.
The Fluid Trainer retails for P3,895 to P4,495 and is available in different color combinations: 5 for women, and 4 for men. If you like your shoes to match your outfit, or if you're just a sneaker freak, there's no reason not to pick up more than one pair.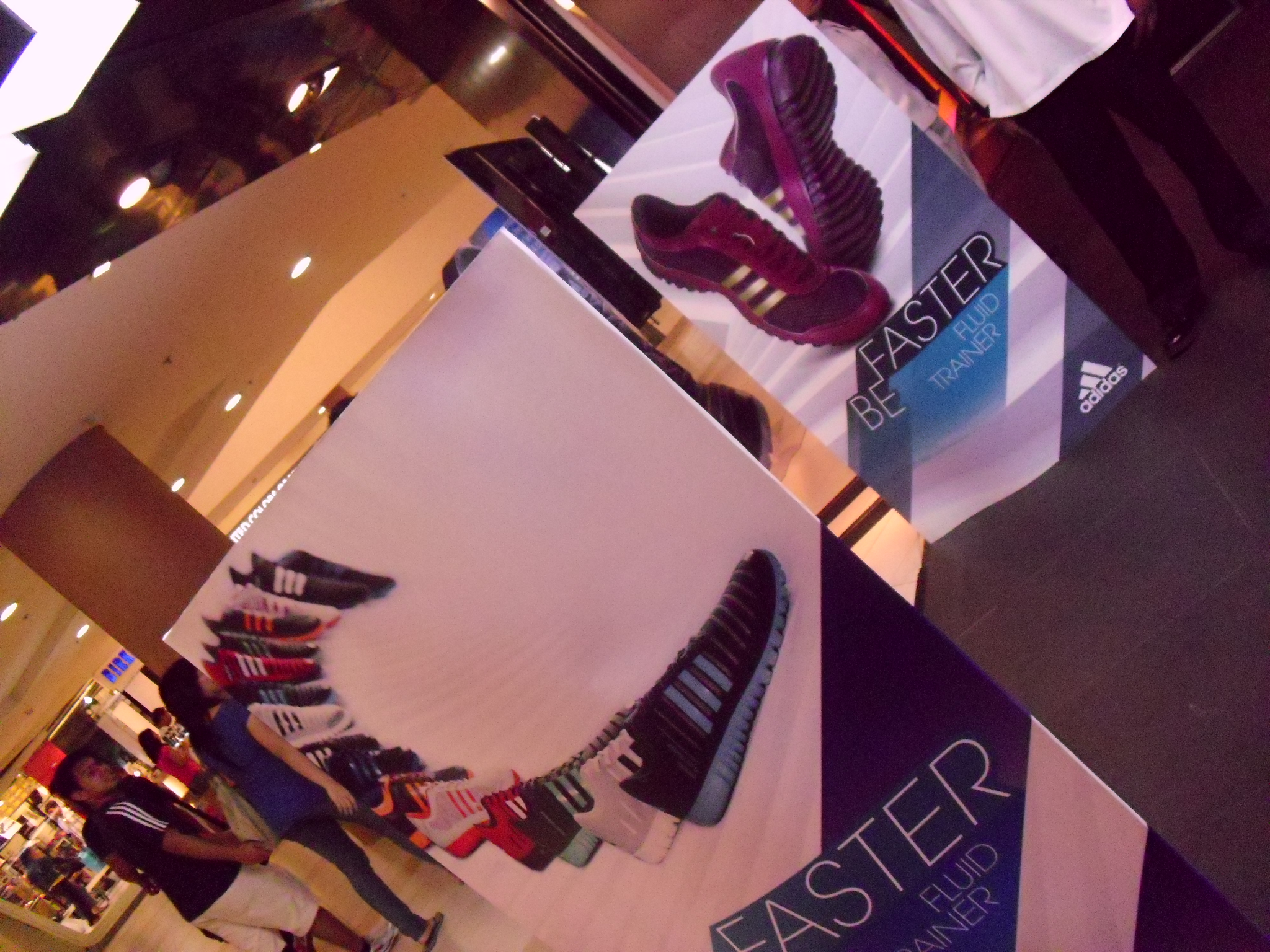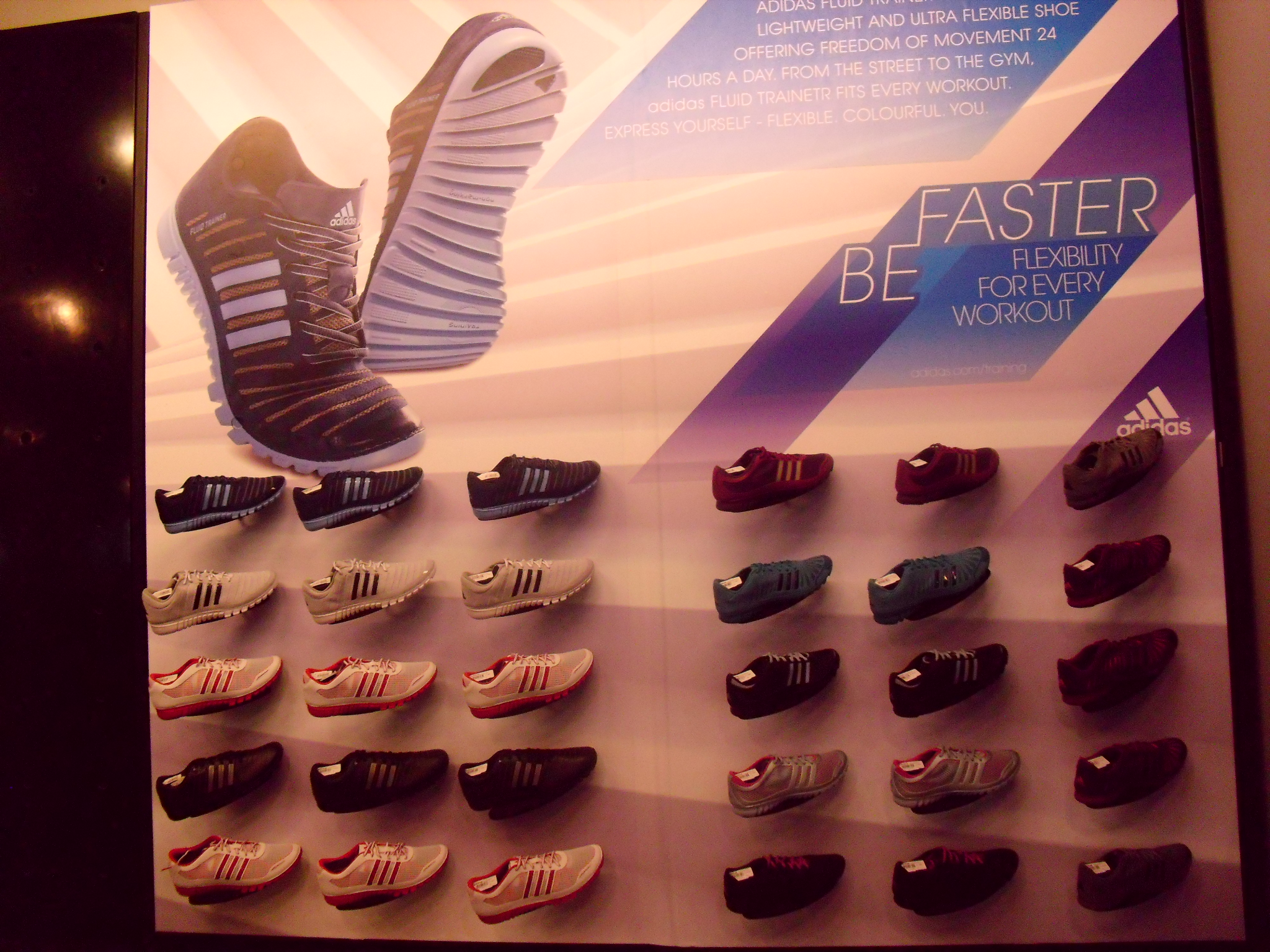 Variety is the spice of life.