I'm on a road, running the Milo marathon at a steady pace. I've just passed a hydration station and suddenly I notice not everyone is going in the same direction as me. Some of them are heading towards me with oddly glazed eyes. Their skin is ashen, and they're not quite running — they're shuffling. And then I realize: they're all zombies and I have to run faster because they're coming for me!
Then I woke up last Saturday and remembered I had only just registered for the 34th Milo Marathon Manila eliminations.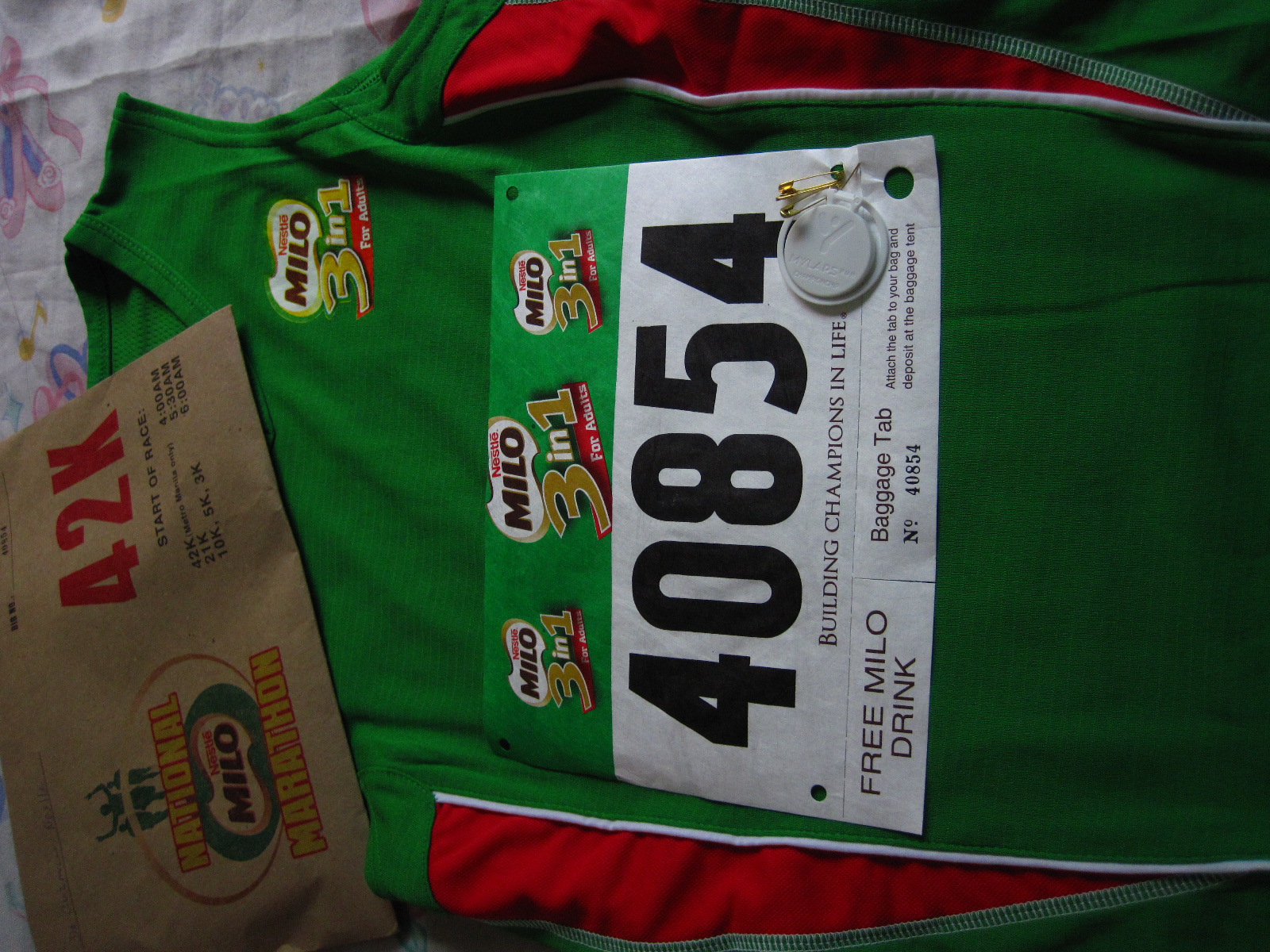 42K. OMG.
It's now only 24 days to Milo. Given that I'd only had 16 weeks to prepare properly for it since I announced my intentions, I'd wasted a whole month being injured (stupid infected wound). I've already done a 25-kilometer run, and tonight I'm running 30 kilometers with Rico and others who are preparing for the marathon. I'm praying for no injuries and no further setbacks to my training.
I know my nightmare has no chance of coming true (I mean, come on! Zombie runners?!), but it's a result of performance anxiety. I can already feel the butterflies in my stomach. I've already registered though, and even if the price tag of P500 plus a P70 pack of Milo was higher than I expected, it's still a good deal for a marathon.
I know I shouldn't try to qualify for the finals with the kind of training I've been doing, and this year they've implemented age group qualifying times. For women in my age bracket (18 to 34 years old), the qualifying time is 4 hours, 20 minutes. That would mean running at a 6:xx min/km pace throughout — not something I'm prepared to do.
On the upside, the cutoff for finishing the marathon and receiving a medal is now 6 hours, rather than 5 hours as in previous years. The pressure is definitely off me. (Thank you, Lord, for the little things!)
The countdown continues. Tick tock…
Liked this post? Share it!