Before the KIKAYRUNNER was a runner, she was (and is still) a beach bunny. So when Women's Health Philippines invited me to join them in Boracay, how could I say no?
with host Hilary Isaac and editor-in-chief Lara Parpan
Beauty and the Beach was held last April 10 and 11, 2010 to mark the first anniversary of Women's Health Philippines. The event offered fun beachside activities (dance, yoga, ATV ride, running) which I gladly partook of under the glaring summer sun.
(On a side note, I've been told I don't look like a serious runner because I'm not tanned enough, so I took the opportunity to get as much sun as I could while still slathered in SPF.)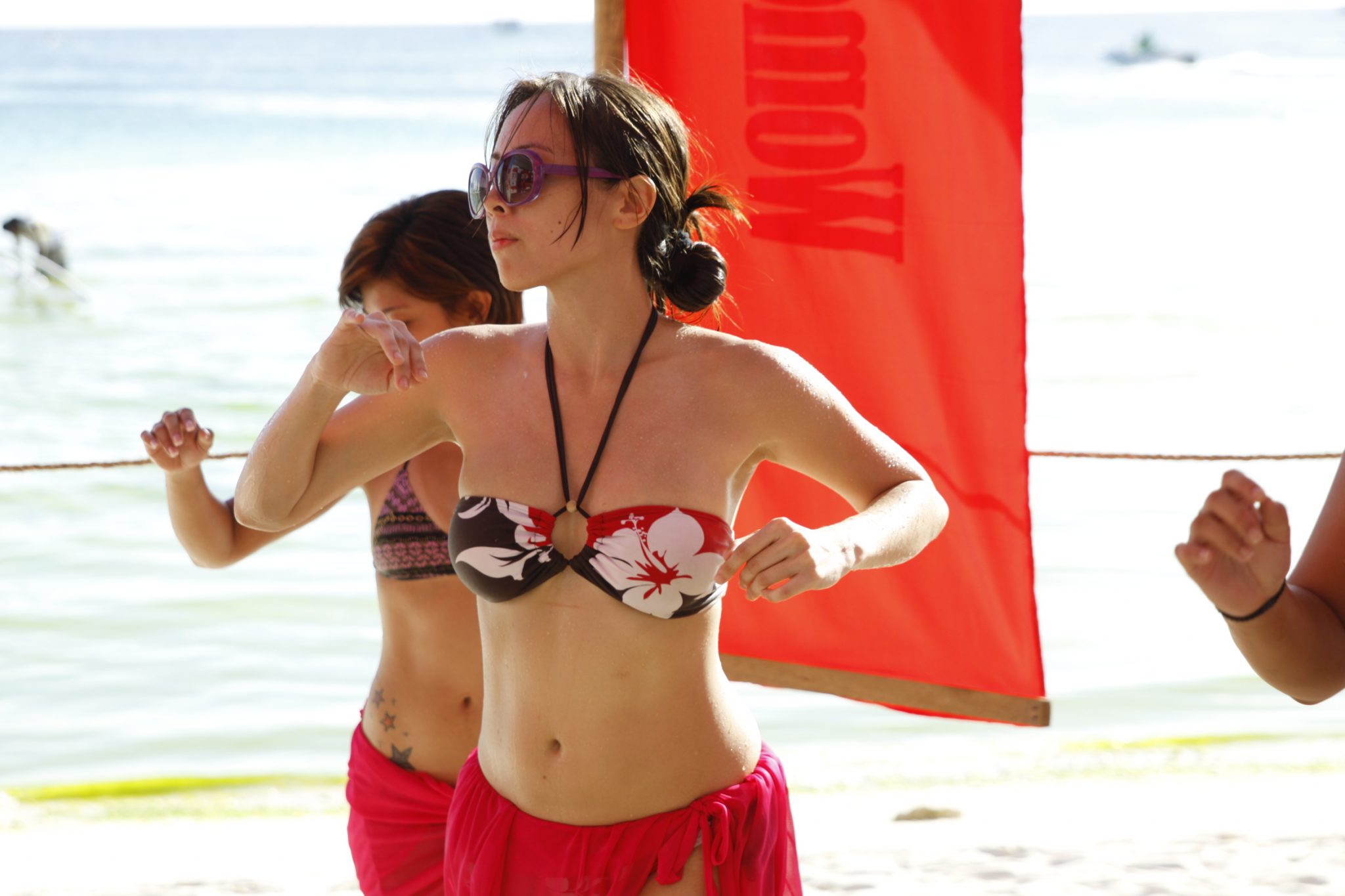 Sunset Salsa (can you see the Kikay Pinkie Finger?)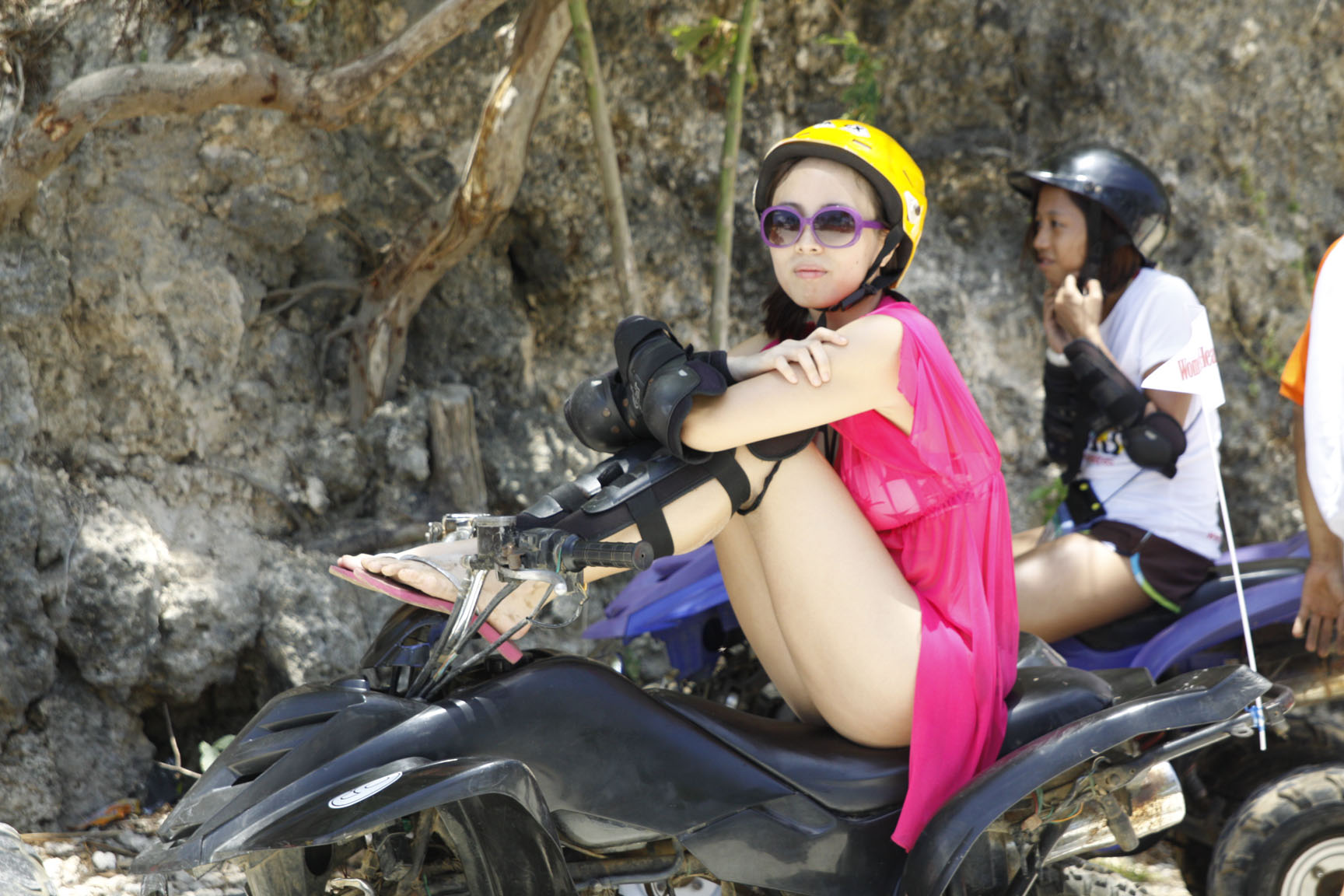 ATV Ride to Mt. Luho, Boracay's highest peak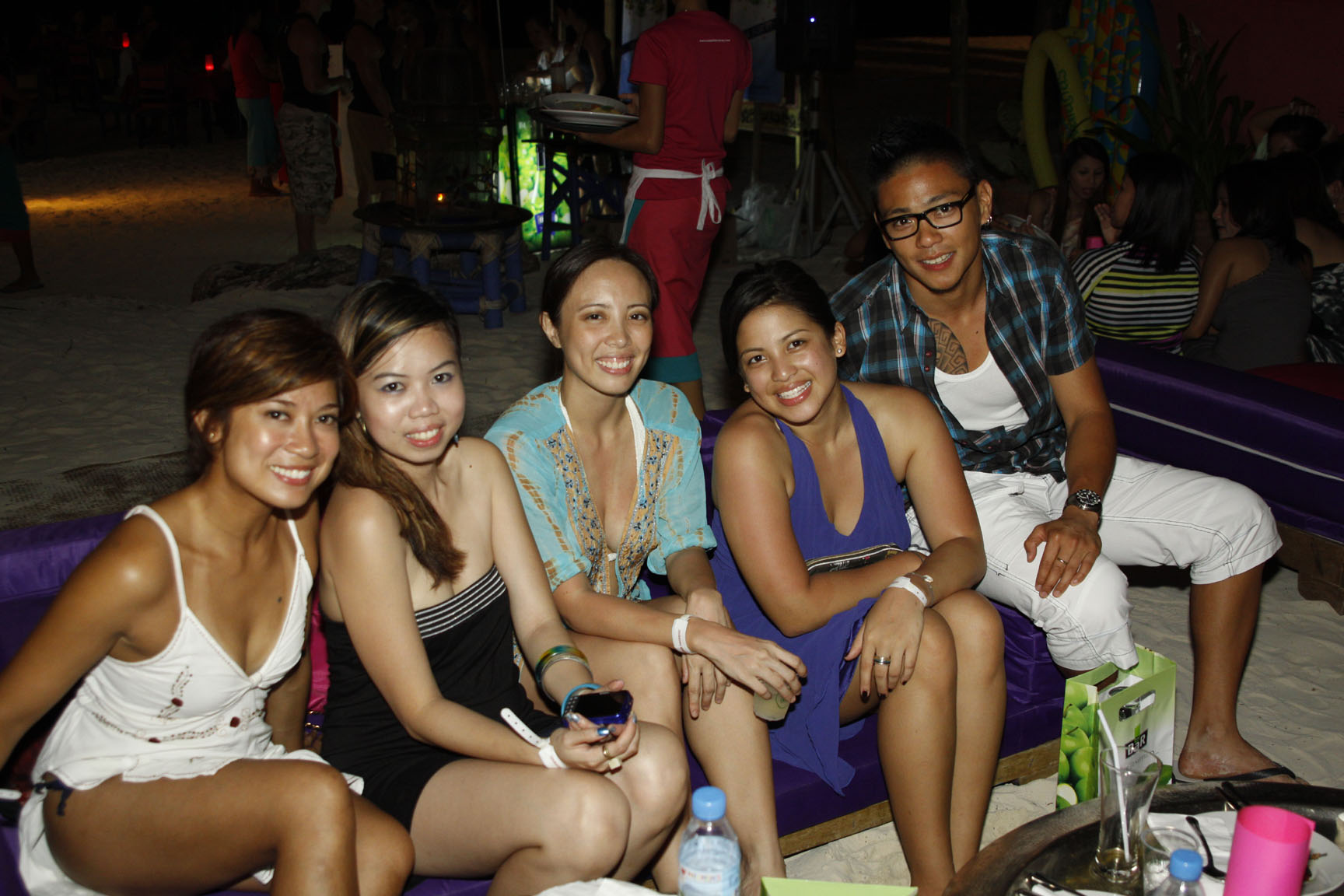 Cocktails at the Kasbah
It was good to get away from concrete and pavement for a while and kick back with my newfound friends, particularly my roomies Hilary Isaac of Jam 88.3 and Mia Bayuga of Magic 89.9, and Ren Mangaban of the Philippine Star. (Drew Arellano may be in the photograph above, but of course wasn't allowed in any of our rooms. Not that he wanted to be.)
I assume that because running is part of the active lifestyle Women's Health promotes, Takbo.ph power couple Jinoe and Queenie Gavan were also there aside from myself. They had been tasked to lead the barefoot run on the beach on day two of the event.
There was no way of gauging how fit the participants would be, so Que and Jinoe had mapped a two-kilometer run from the event's staging area in front of All Flipflops to Discovery Shores and back. But since Jinoe wanted to explore the trails on the island, I offered to help Que with the session — and inadvertently signed myself up as the person to lead our lovely participants through warm-up stretches. I also became the run's de facto U-turn marshal, running ahead to Discovery Shores and telling people when to run back. Then I swept the rest of our run-walking participants back to the event site.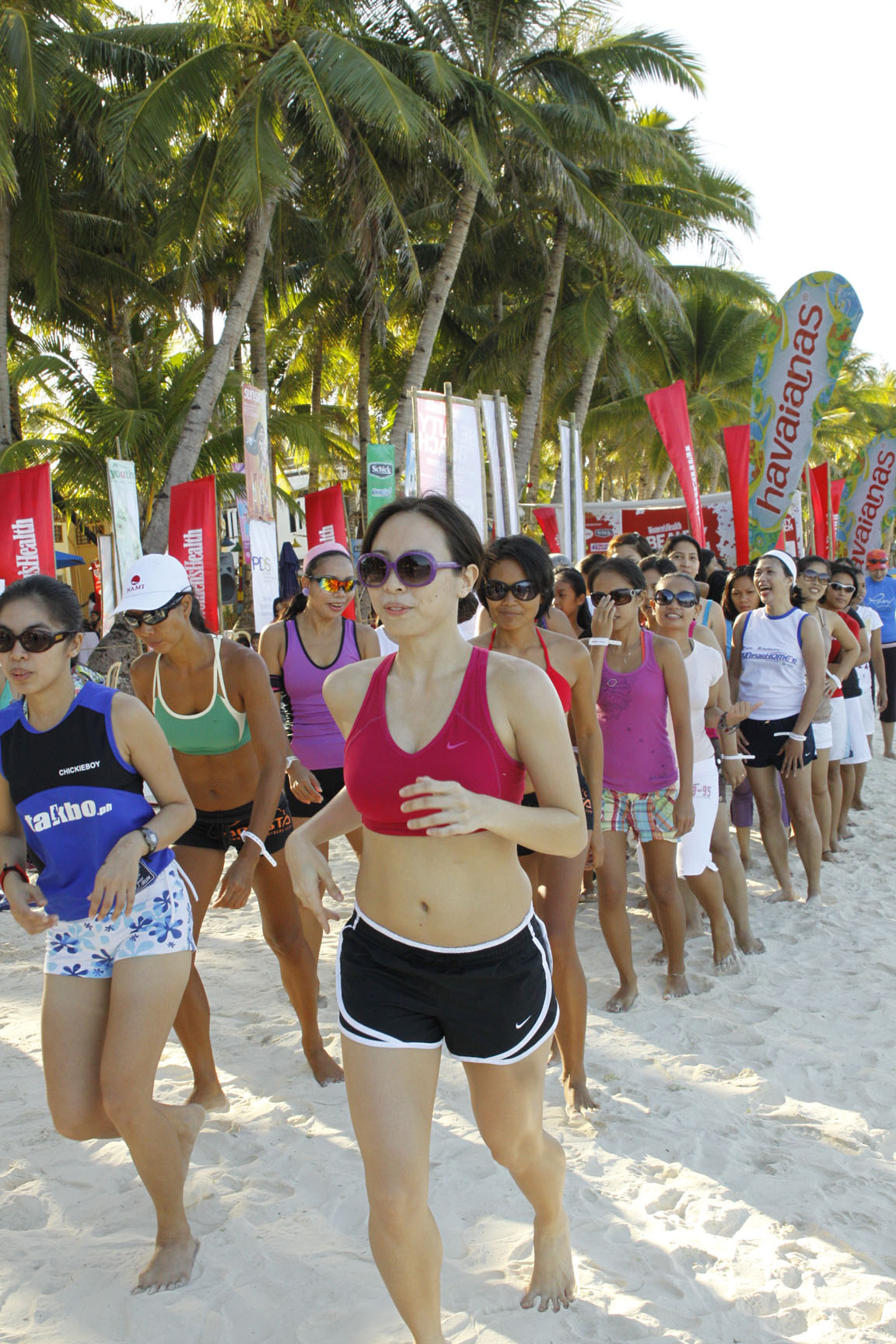 Barefoot on the beach is the best way to be.
This month's issue of Women's Health comes with the inaugural issue of Runner's World Philippines as a supplement, so it was just perfect for running to have a strong presence at this event.
After all those activities, I had just enough time to lay out and top off my tan before the sun slipped all too quickly under the horizon.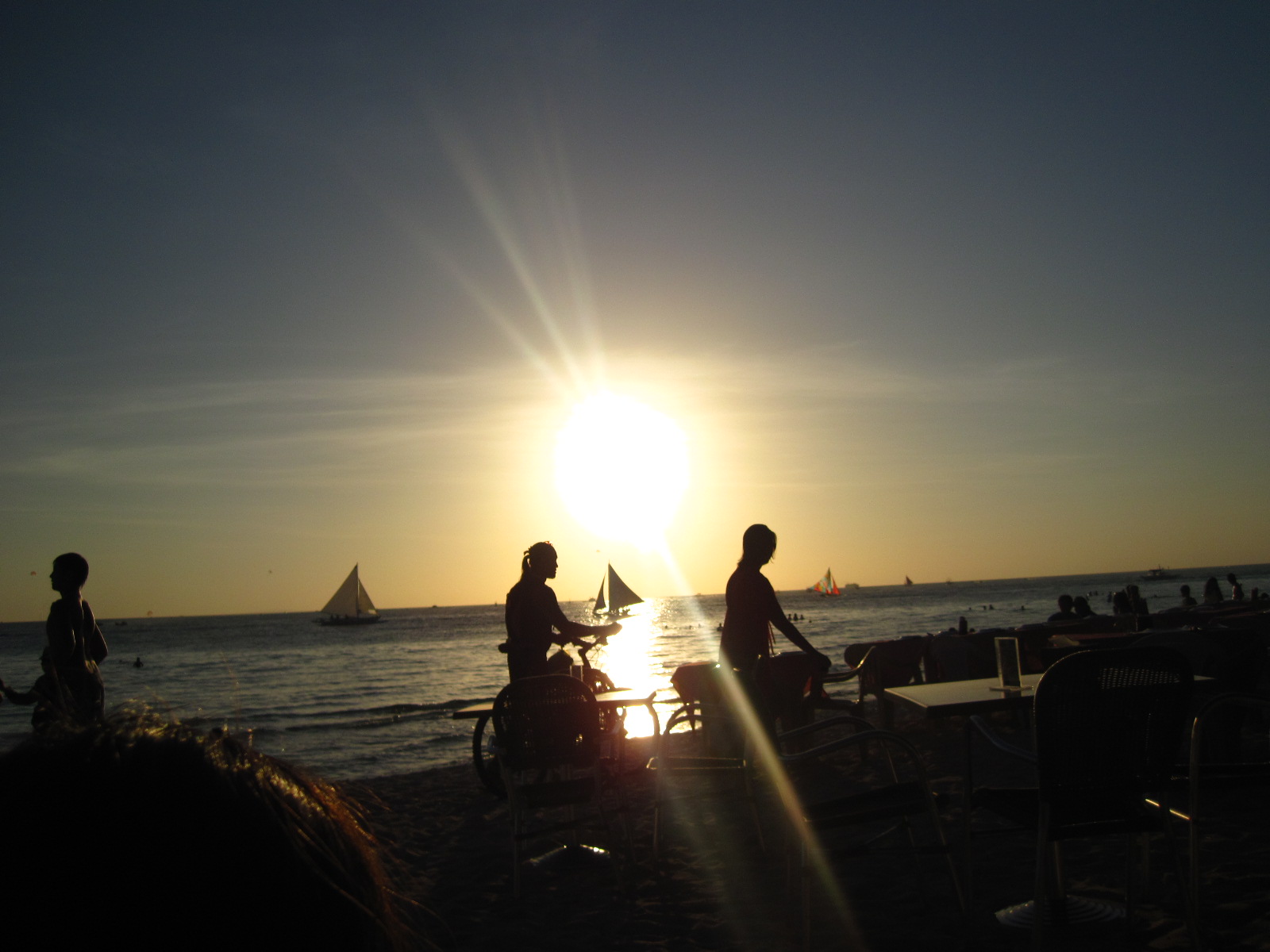 The sun sets on Beauty and the Beach
Beauty and the Beach was sponsored by Havaianas, Schick, Playtex, Banana Boat, Alo Youth, Cream Silk, Pond's, Rexona, Sunsilk, Vaseline, and The Bar. Special thanks to Nestle and Sangobion, and to the official radio partners Magic 89.9 and Jam 88.3.
Liked this post? Share it!