Runpix analysis and Photovendo are up for the Unilab Run! I've been waiting for these since Sunday because I like knowing how I ran, and how I looked when I ran. Ü
Runpix Analysis


But I thought I finished in 48:40?
Like I said in my previous post, I started at the front of the pack so there's not much of a difference between my gun and chip times. However, starting in front made all the difference when you check my net time against everyone else's.


If this race's outcome had been determined by chip time instead of gun time, I wouldn't have been in third place. There were far faster men and women in the entire field, but unfortunately they had longer start delays. Lesson learned? Start in front if you want a shot at a podium finish.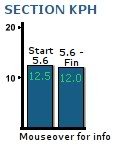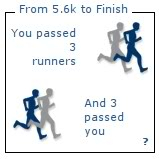 I always have positive split times, faster at the start then fading at the end. However, thanks to Kiko showing me my pace in real-time, I was able to keep a steady pace from start to finish. (Every time my pace slowed beyond 5:00 min/km I saw Zorro with his whip shouting "Faster! Faster!") I think the three people who passed me are negative splitters, whom I envy for their slow-twitch endurance muscles.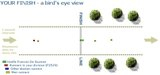 Check out how close the competition was.
Photovendo
Most or all the photos were taken within the last few meters to the finish line. Because the 3K and 5K runners were waved to the left and 10K and 21K to the right, I had a clear path right in front of me. The photographer was able to snap a whole sequence of me huffing and puffing and trying to blow the finish line down with my pucker. Here's the least unflattering one: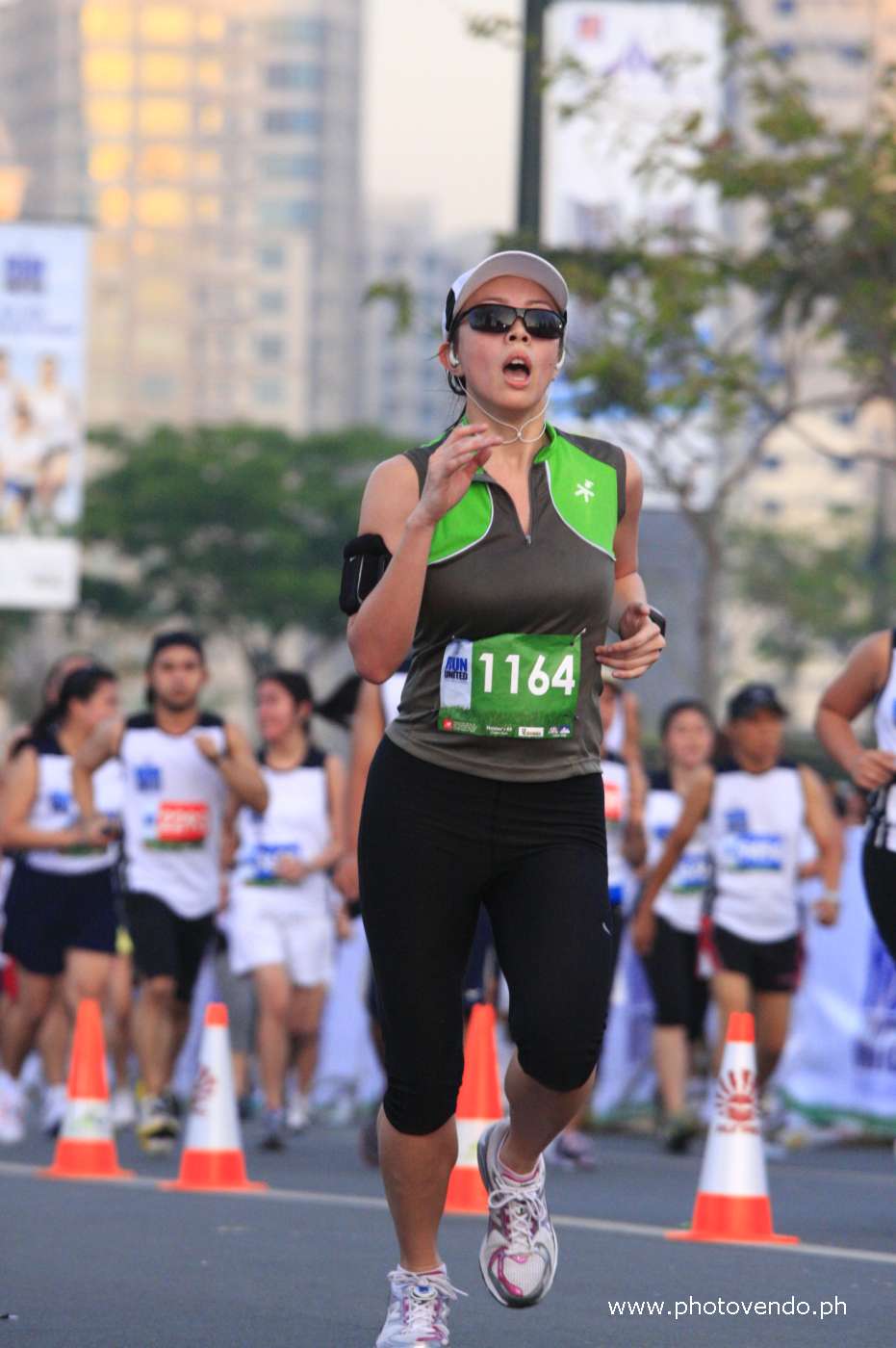 My eyeballs were bursting out of their sockets here.
My favorite photo from the whole race is something that wasn't taken by Photovendo, but by Doc Marvin. It is also my only photo with a celebrity at the Unilab Run.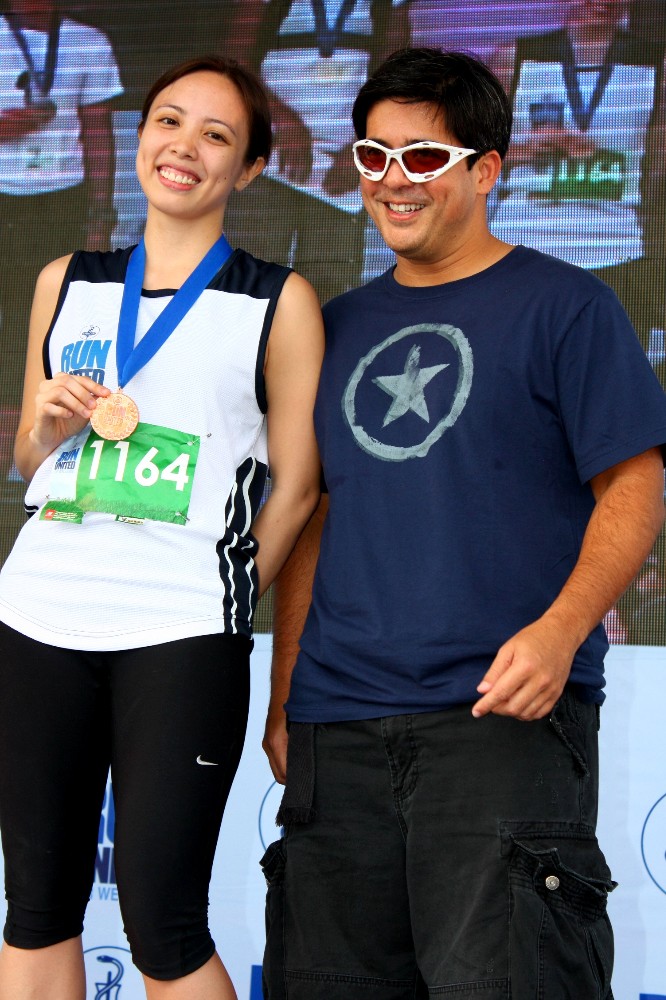 BAGETS!
Liked this post? Share it!