…you drive from Quezon City to Fort on a hot Friday payday afternoon just to run in McKinley Hill. Then you meet up with two friends and run around Bonifacio High Street five times to help them build up their endurance for a 5K run. Total number of kilometers logged? 13.5, five kilometers of which were run at 5:30min/km or faster. Then…
…you get up early in the morning the next day to run with your sister at the UP Academic Oval. You lace up an old pair of shoes because you need to let the previous day's pair of shoes air out and recover. Both times…
…you encounter Coach Rio, who makes running seem so easy. You smile at each other every time your paths cross (he's running clockwise while you're running counterclockwise) and you end up wondering if you can keep pace with him. When you get home…
…you get a text message from Mr. F, asking if you're free to run with a group of triathletes on Sunday afternoon. The only thing stopping you from saying yes is you're doing make-up for your sister's prenuptial photoshoot.
Yep, sounds like me. Sounds like my weekend. The only thing missing from it is a race on Sunday morning. Ü I can't wait for Unilab Run United next Sunday!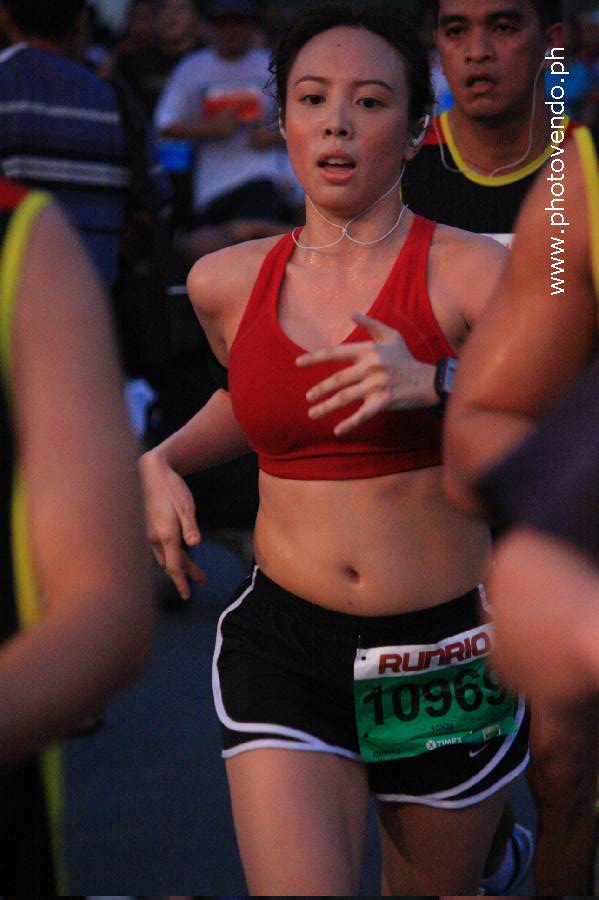 I certainly will be wearing more than this.
Liked this post? Share it!