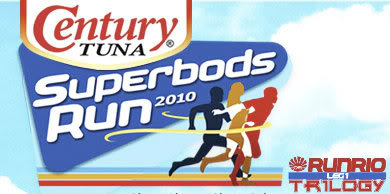 Century Superbods Run
If Condura had about 8,500 registered runners plus some bandits, apparently the Century Superbods Run now can lay claim to being the biggest race event of 2010 (so far). There are now more than 10,000 people who have registered, and still more putting themselves on the waitlist.
I do believe it has something to do with the man named Derek. No, not Zoolander.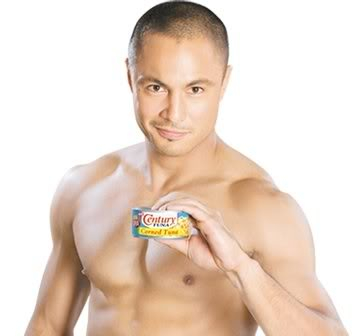 Derek. Stop looking at me like that.

For my first race back from my 21K this is as good as any, if not better, since it's a chip-timed one. Then again, I don't know if I should be aiming for a new PR here to bust the one I set at the Philstar Run. My feet have been feeling funny since Condura; my arches and ankles are sore.
When I got my feet analyzed at RUNNR last August prior to buying this current pair of shoes, I was told that I had a neutral foot and arch. However, due to the angle of the camera at the analysis, I had no idea whether I was a heel striker or a midfoot or forefoot striker, much less if I overpronated. From reading the Takbo.ph forum, I found someone with similar symptoms as me, and this kind of pain is most likely caused by over-pronation. At short distances (like the 5K's and 10K's I usually run), it's not normally a cause of pain. But I had just subjected my feet to its first 21K ever without gradually increasing my mileage. As the Good Book says, the spirit is willing but the flesh is weak.
I'm going to SecondWind Ortigas tomorrow to get a second-opinion gait analysis. Hopefully, the news will be good so I can run Century on Sunday without worries.
Liked this post? Share it!