Last week I received this tweet from @TheSufferfest.
@kikayrunner Hey Noelle! Want to review our upcoming running video?

— The Sufferfest (@TheSufferfest) June 17, 2014
After my positive experience reviewing their brick training video "Chrysalis", I was willing to try anything The Sufferfest would throw at me. After all, IWBMATTKYT…

"Steamroller" from The Sufferfest
"Steamroller" is The Sufferfest's first foray into run training videos. It's designed by Neal Henderson, MS CSCS of Apex Coaching (@apexcoaching on Twitter), so you know it's not just some random workout thrown together by a bunch of monkeys; there's method behind the madness.

Pain, misery, and agony. Mmm my favorite!
This session is designed for use on a treadmill to help you build speed, using recommended perceived effort to dictate your pacing. The Suffer Scale is from 1 to 10 — 1 being Couchlandria, the antithetical neighboring country to Sufferlandria, and 10 being the kind of effort you would put in if you were being chased by a monster out to eat you. Rawr!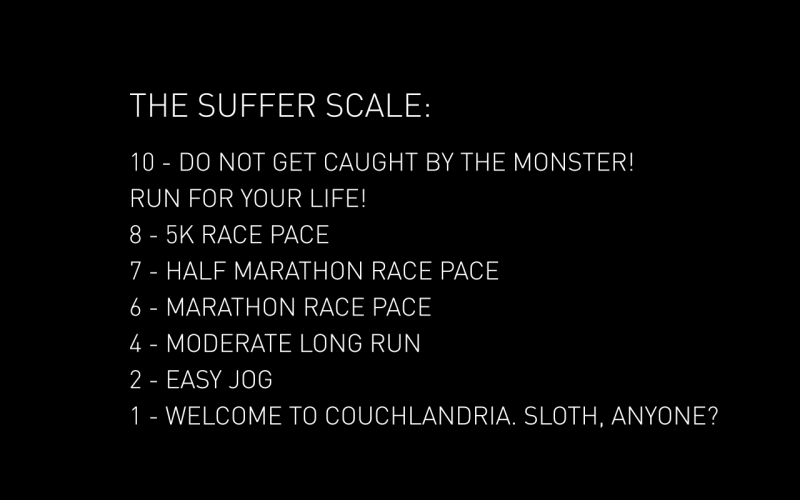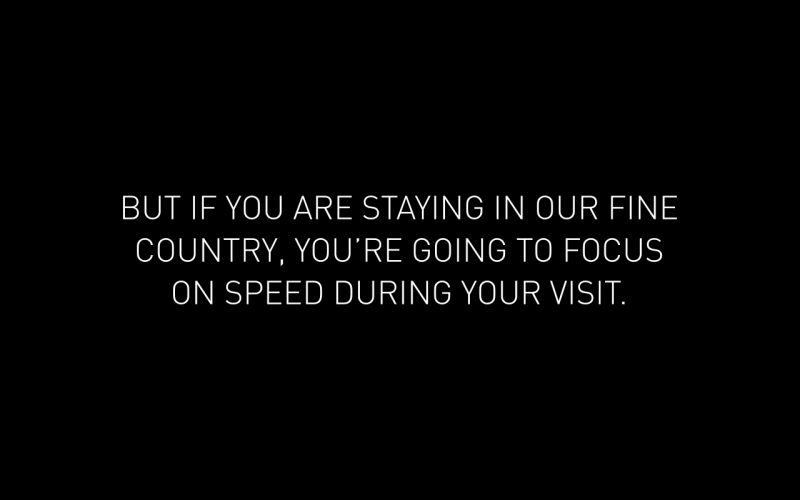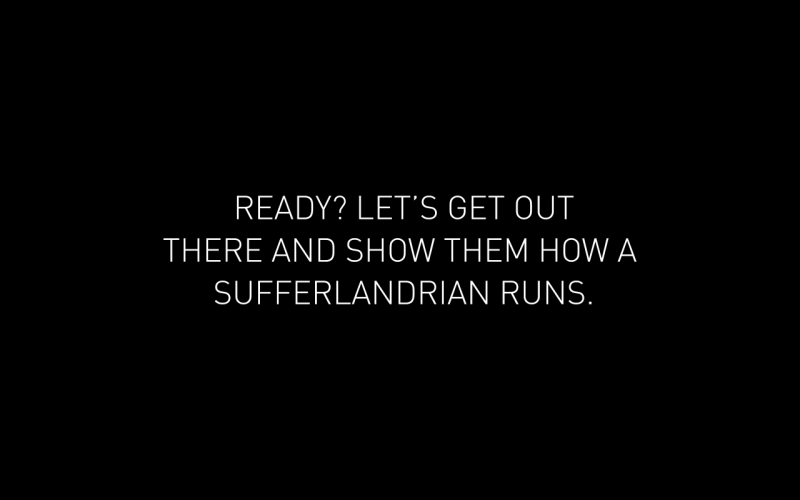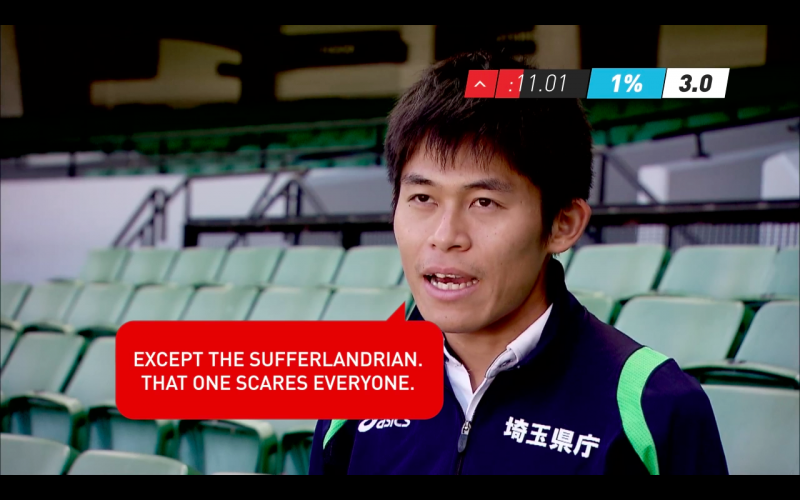 Sounds simple enough, right? But I know the most straightforward workouts are often the most painful yet the most rewarding. So, when do we start? Continue reading "Kikay Reviews: The Sufferfest "Steamroller" Run Training Video" →