In a tropical country like the Philippines, competing at the Winter Olympics would seem like the farthest thing from a local athlete's aspirations. Where here can you find snow, or ice, or anything naturally occurring that remotely resembles winter? But from his humble beginnings at a mall's indoor ice skating rink to the world's biggest stage, the journey of Michael Christian Martinez has shown that a Filipino can dream, believe, and achieve anything if he sets his heart and mind on it.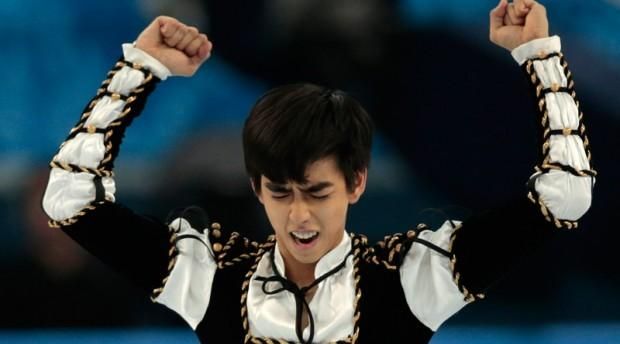 Michael Christian Martinez (AP file photo, from Inquirer.net)
Michael Martinez is the Philippines' first homegrown representative to the Winter Olympics (previous representatives were based in other countries) and is also the first Southeast Asian Olympic figure skater. At the 2014 Sochi Olympics, he did so well in the short program that he qualified for the free skate and a shot at an Olympic medal. Although in the end he finished 19th, Michael is only 17 years old and has many more Olympics and other international competitions ahead of him. He can only get better. Reknowned figure skater Johnny Weir, a commentator at the Olympics, called Michael a "shining star of the future" and recognized that he could be a future Olympic champ.
However, Michael's further development can only happen if he receives adequate support from both public and private sector. Yesterday, a group called GiftLauncher approached me and asked if I would help them raise funds for Michael's upcoming competition at the World Junior Championships on March 10-16, 2014 in Bulgaria.
I am not an Olympic-caliber athlete, but I do know that it's hard to finance training and participating in competitions — and funding an international one is even more daunting. The Giftlauncher website allows you to chip in whatever amount you'd like to help them reach their goal of P250,000 in 20 days. The whole amount raised will be turned over to Michael's mother, Mrs. Teresa Martinez. She and the rest of her family work hard to scrape together the finances for Michael's training and this crowdfunding effort will help them immensely.
If you donate through Giftlauncher, a standard banking fee is charged. If you need help in giving using GiftLauncher just email them at support@giftlauncher.com and they will be willing to guide you through the process! Check out the #SupportMichael wishlist here: http://www.giftlauncher.com/noelle-de-guzman/let-s-supportmichael-martinez. Remember, no contribution is too small. Let's support Michael as he continues to chase his dream.
Help spread the word! Tweet or share the wishlist on Facebook.
Did you like this post? Share it on your social networks!