I've been with Mizuno for almost three years now. It's a company very dedicated to excellence in the equipment it produces for its athletes, and it's a dream come true to be one of those athletes so close to the action when it comes to new stuff so I can give feedback on its performance (like my Wave Sayonara which I got a month before it showed up in stores). I'm proud to represent Mizuno in my athletic endeavors!
Mizuno is expanding its presence across the Philippines and opened a number of new stores this year not just in Manila, but also in other key cities. The Abreeza Mall branch in Davao soft-opened in September, and just recently one of my Instagram followers reported that he'd bought his first pair of Mizunos there.

"Chose this Mizuno Wave Rider 15 over the 16 coz of this colorway. Ate @kikayrunner got my 1st Mizuno na." — @smushinglui
Mizuno is flying international football player Jonah Romero, and me, the Kikay Runner, to Davao for a meet-and-greet at the grand opening of the Mizuno Abreeza Mall branch this Saturday (that's tomorrow!).
Jonah and I will also assist customers in finding the right Mizuno shoe fit — kind of like what I did during the Mizuno athletes tour last year.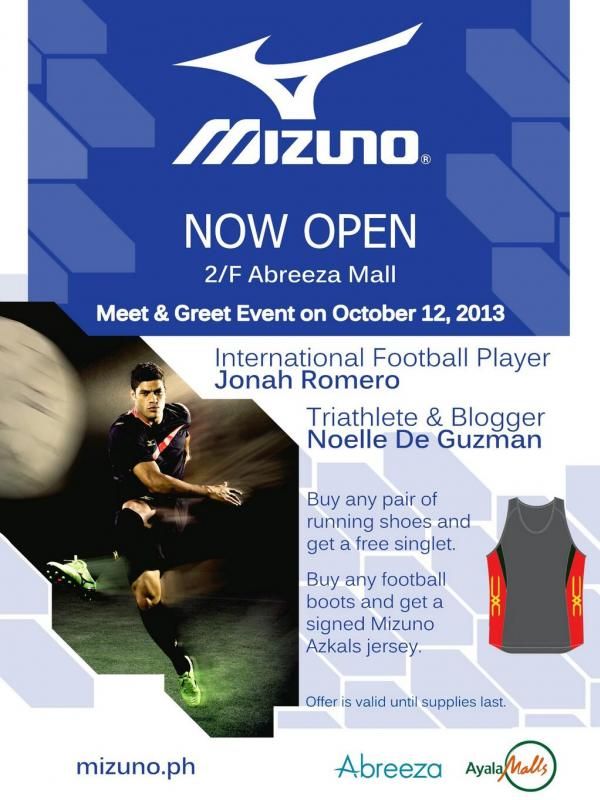 If you're in Davao, drop by the Abreeza store in the afternoon to check out our new gear. I would love to meet you!
Did you like this post? Share it on your social networks!