The January-March 2012 issue of the Runners' World Philippine edition has a feature on eight running bloggers. I'm honored to be one of those chosen for the feature.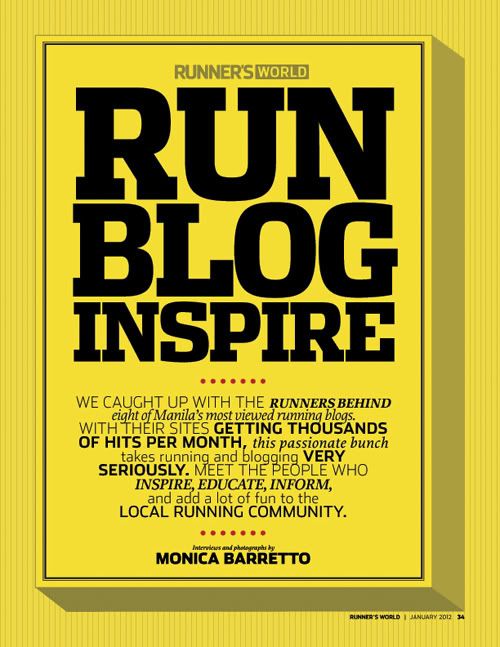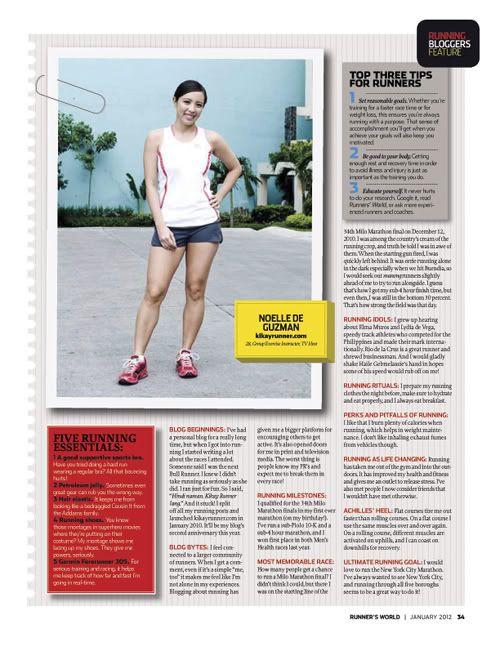 "Blogging about running has given me a bigger platform for encouraging others to get active."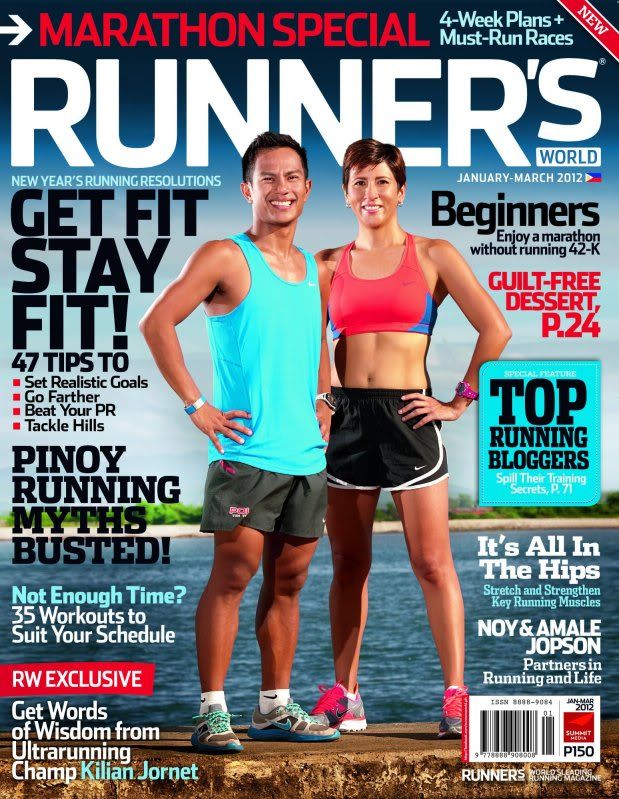 Did you like this post? Share it on your social networks!